Step by Step Complete Salesforce Training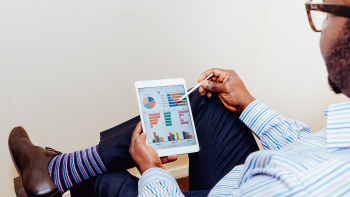 Course Summary
The Only end to end, step by step, Hands on Course Available Online.
Lifetime Access | New Content Added Regularly
One million jobs in Salesforce domain by 2019 :- IDC White Paper
Salesforce professionals earn 50% more than peers :- Indeed Research Data
91 percent of companies using Salesforce noted that their marketing teams now have a "strong executive voice." :- MIT
Salesforce's strategies for the future in regard to mobile and analytics, this CRM tool will be commonplace in every office :- MIT
Our hands-on training approach, entrusted by 50,000+ learners, will help you to imbibe the workings of the Certified Salesforce world. We guarantee that you will walk away with all the preparation and confidence you need to conquer the exam and earn the desired Certification. The Complete Salesforce Administrator Certification Course is for anyone interested in passing the Administrator and Advanced Administrator Certification exam. Each section of the Administrator Study Guide is covered in-depth, giving examples from live projects, in a hands-on step by step format so you can apply the concepts you are learning.
This course is designed to ensure that you learn Salesforce, master the concepts as it takes you from beginner to advanced level and is the most comprehensive course available online today. The demand for Salesforce experts is growing exponentially and companies are looking for knowledgeable professionals, hence learning this skill has become a necessity more than requirement. Salesforce is a game changing SAAS based multi tenant technology and Customer Relationship Management cloud software that addresses all customer interface concerns, from sales and marketing to customer service, streamlining enterprise and saving invaluable time and resources. Salesforce market is growing very fast and it has become an industry leader in providing Cloud based Applications. It has been selling lot of new Licenses for both SAAS and PAAS thus generating high volume of job opportunities across the globe.
There is a huge requirement for Salesforce professionals. Salesforce professionals are currently the most sought after in the IT industry. Almost all Tier I and Tier II companies have been looking for good resources trained in Salesforce. This is an excellent opportunity for anyone who wants to accelerate his/her career by becoming a Salesforce trained professional. Career growth in Sales Force is exponential as this is a niche skill and not many good resources are available to meet the rising demand. People procrastinating and researching on How to learn salesforce can immediately start their career after taking this course. The beauty of Salesforce is that even Non-technical persons can also build their career in Salesforce by becoming Salesforce Admins or Functional Consultants.
If you are interested in becoming an expert Salesforce Professional, this course is highly recommended. Here are some recent reviews:
"You have done a Fabulous Job, your explanation is beyond words. Your Tutorial also helped me in my project. I have even taken training at an Institute in the past paying large fee but It was pathetic and Thankfully I found this Link. keep up the Great work, All the best :)"
– Priyanka (now Salesforce Consultant )
"Excellent course to get started with as a beginner. I was very happy with well organized videos covering the main concepts in detail.Overall it greatly helped me to gain good understanding of salesforce and gain confidence."
– Shital (now Salesforce Administrator)
"Excellent stuff. Better than Salesforce 101."
– Mike (now Salesforce Entrepreneur)
"Very helpful course…. It teaches every thing about customization including very rare but important concepts. Thank for uploading this course."
– Jai Singh ( now Salesforce Senior Developer)
"Really very nice stuff for customization thank you."
– Neha ( now Salesforce Senior Developer)
"Hi, You have done a great Job. I have been searching for a comprehensive course since long. Thanks a lot for this."
– Abhinav ( now Salesforce Freelancer)
and many many more success stories……
Frequently Asked Questions
When does the course start and finish?
The course starts now and never ends! It is a completely self-paced online course – you decide when you start and when you finish.
How long do I have access to the course?
How does lifetime access sound? After enrolling, you have unlimited access to this course for as long as you like – across any and all devices you own.
What if I am unhappy with the course?
We would never want you to be unhappy! If you are unsatisfied with your purchase, contact us in the first 30 days and we will give you a full refund.
What web browser should I use?
The EnlightMe platform works best with current versions of Chrome, Firefox or Safari, or with Internet Explorer version 9 and above.
Course Features
Lectures

65

Quizzes

0

Duration

Skill level

Language

English

Students

2624

Certificate

No

Assessments

Self
1. Salesforce Administration

Lecture 1.1

1. Introduction

Locked

Lecture 1.2

2. How to Sign up for Lifetime Free Salesforce Account

Locked

Lecture 1.3

3. How Salesforce Projects are Implemented in Real World

Locked

Lecture 1.4

4. Start with creating an Application

Locked

Lecture 1.5

5. Creating Feilds on your custom Object

Locked

Lecture 1.6

6. Create Header Object

Locked

Lecture 1.7

7. Create Child Objec

Locked

Lecture 1.8

8. Types of Relationships and How to create one

Locked

Lecture 1.9

9. Roll Up Summary

Locked

Lecture 1.10

10. Workflow – Pulling the Price Automatically

Locked

Lecture 1.11

11. Workflow – Deduct Stock From Inventory

Locked

Lecture 1.12

12. Validation Rule – To Check Stock Availability

Locked

Lecture 1.13

13. Validation Rules to Make Feild Mandatory

Locked

Lecture 1.14

14. Validation Rules on Checkbox

Locked

Lecture 1.15

15. Field Dependencies

Locked

Lecture 1.16

16. Cross Object Validation Rule

Locked

Lecture 1.17

17. Record Types and Page Layouts

Locked

Lecture 1.18

18. Lead Process and Sales Process

Locked

Lecture 1.19

19. Home Page Layout and Components

Locked

Lecture 1.20

20. Deployment Consideration

Locked

2. Salesforce Security

Lecture 2.1

21. Introduction

Locked

Lecture 2.2

22. User Management

Locked

Lecture 2.3

23. Allow others to Login without sharing your Credentials

Locked

Lecture 2.4

24. Profiles

Locked

Lecture 2.5

25. Organization wide Defaults

Locked

Lecture 2.6

26. OWD Explained Part – 2

Locked

Lecture 2.7

27. Roles

Locked

Lecture 2.8

28. OWD and Profiles Hands On

Locked

Lecture 2.9

29. Roles Hands On

Locked

Lecture 2.10

30. Permission Sets Hand on

Locked

3. Salesforce Analytics

Lecture 3.1

31. Introduction

Locked

Lecture 3.2

32. Report Builder

Locked

Lecture 3.3

33. Tabular Report

Locked

Lecture 3.4

34. Summary Report

Locked

Lecture 3.5

35. Conditional Highlighting

Locked

Lecture 3.6

36. Matrix Report

Locked

Lecture 3.7

37. ParentGroupVal

Locked

Lecture 3.8

38. Matrix Report Hands On

Locked

Lecture 3.9

39. Joined Reports

Locked

Lecture 3.10

40. Custom Report Type

Locked

Lecture 3.11

41. Scheduling a Report

Locked

Lecture 3.12

42. Introduction to Dashboards

Locked

Lecture 3.13

43. Dashboards

Locked

Salesforce1 , Flows and Lightning App Builder

Lecture 4.1

44. Introduction

Locked

Lecture 4.2

45. Salesforce 1 Quick Start Wizard

Locked

Lecture 4.3

46. Enable Disable Access in Mobile Browser

Locked

Lecture 4.4

47. Enabling or Disabling Notifications

Locked

Lecture 4.5

48. Navigation Menu Items

Locked

Lecture 4.6

49. Navigation Menu Important Considerations

Locked

Lecture 4.7

50. Salesforce1 Offline

Locked

Lecture 4.8

51. Actions

Locked

Lecture 4.9

52. Actions Hands On

Locked

Lecture 4.10

53. Predefine Feild Value in Actions

Locked

Lecture 4.11

54. Salesforce1 Branding

Locked

Lecture 4.12

55. Introduction to Flows and Lightning App Builder

Locked

Lecture 4.13

56. Flow Designer

Locked

Lecture 4.14

57. Designing the First Screen

Locked

Lecture 4.15

58. Inserting Record and getting Id back in Flow

Locked

Lecture 4.16

59. Fast Lookup in Visual Workflow

Locked

Lecture 4.17

60. How to Send Email Automatically

Locked

Lecture 4.18

61. Capture Fault Message and Send Email

Locked

Lecture 4.19

62. Testing the Application as End User

Locked

Lecture 4.20

63. Activating the Flow

Locked

Lecture 4.21

64. Embedding Flow in VF Page

Locked

Lecture 4.22

65. Deploying the App to Salesforce1

Locked