Complete Salesforce Integration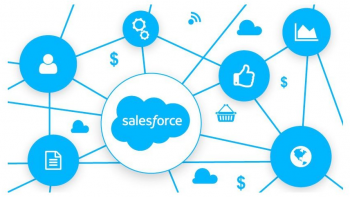 About This Course
Learn both SOAP and REST Step by Step from Scratch.
Requirements
Basic knowledge of Salesforce Programming is Required.
Its a Cloud based product hence you only need Computer/Laptop and internet access.
A thirst for learning and a thrive for knowledge is required!!!
Add information about the skills and knowledge students need to take this course.
Description
It is the one and only complete Salesforce Integration course available Online covering both SOAP and REST.
Every business typically uses many applications, and not all of them might not have the capability to integrate with each other and work in sync. There could be huge difference between the architecture and even if the architecture is same there could be a difference between there versions which might create issues while integrating them by using out-of-the-box features.
Integrating the different applications used by organization, helps them to achieve better consistency, operational efficiency and quality. Also as per the software development models, each application can have different layers of data, logic, presentation, security etc. and there could be a possibility that you need to integrate each layer separately as well. No matter what kind of integrating applications or software is available in the market, none of them can accomplish the complete integration single-handedly. You will have to take help of custom code to be able to receive the expected results. This course explores everything in great detail covering integration options related to your Salesforce platform and other applications.
Salesforce provides various out-of-the-box features to integrate with other applications by making use of the various native connectors, syndication feeds, various applications available on app exchange etc etc and also supports integration with custom languages such as Java,.net, PHP through the Salesforce SOAP and REST API.
This course makes your hands dirty in true form by teaching you about various integration points, ways to invoke Web services from the platform, how to expose apex classes as web service etc and much much more.
The course start from very basics of integration and progresses smoothly towards the advanced level and everything in the course is explained step-by-step hands-on wherein each and every line of code is written in front of you. The course comes with lifetime access and all the future additions and updates are free for existing students.
Firstly there is no such integration course available online and if any exists than we assure you that no other course explains these topics so deeply and in such great detail.
Who is the target audience?
This course is for anyone looking to improve their Apex Programming Skills.
Anyone interested in studying for and passing Platform Developer II Salesforce Certification Exam will benefit from this course.
The course is for Developers, Admins, Consultants, End Users etc.
Frequently Asked Questions
When does the course start and finish?
The course starts now and never ends! It is a completely self-paced online course – you decide when you start and when you finish.
How long do I have access to the course?
How does lifetime access sound? After enrolling, you have unlimited access to this course for as long as you like – across any and all devices you own.

What if I am unhappy with the course?
We would never want you to be unhappy! If you are unsatisfied with your purchase, contact us in the first 30 days and we will give you a full refund.

What web browser should I use?
The EnlightMe platform works best with current versions of Chrome, Firefox or Safari, or with Internet Explorer version 9 and above.

Course Features
Lectures

35

Quizzes

0

Duration

Skill level

Language

English

Students

1036

Certificate

No

Assessments

Self
1. Introduction

Lecture 1.1

1. Introduction to Course

Locked

2. What is a Webservice

Lecture 2.1

2.1 Introduction to Webservice

Locked

Lecture 2.2

2.2 SOAP

Locked

Lecture 2.3

2.3 REST

Locked

3. Integrating Step by Step using SOAP

Lecture 3.1

3.1 Types of Integrations

Locked

Lecture 3.2

3.2 Enterprise or Partner WSDL

Locked

Lecture 3.3

3.3 Overview of the complete Integration Process

Locked

Lecture 3.4

3.4 Syntax

Locked

Lecture 3.5

3.5 Webservice Class

Locked

Lecture 3.6

3.6 Authentication Info

Locked

Lecture 3.7

3.7 Consuming and Parsing the WSDLs

Locked

Lecture 3.8

3.8 Remote Site Settings

Locked

Lecture 3.9

3.9 VisualForce Page

Locked

Lecture 3.10

3.10 Building the Connection

Locked

Lecture 3.11

3.11 Testing the Connection

Locked

Lecture 3.12

3.12 Passing SessionId to Custom Class

Locked

Lecture 3.13

3.13 Calling the Method to perform required Operation

Locked

4. Integrating Step by Step using REST

Lecture 4.1

4.1 Introduction

Locked

Lecture 4.2

4.2 Download and Configure Eclipse

Locked

Lecture 4.3

4.3 Authentication Overview

Locked

Lecture 4.4

4.4 Configuring Connected App

Locked

Lecture 4.5

4.5 Compiling the Required Info together

Locked

Lecture 4.6

4.6 Import HTTP and JSON Jar Files

Locked

Lecture 4.7

4.7 Defining Variables

Locked

Lecture 4.8

4.8 Building the URL

Locked

Lecture 4.9

4.9 Http Post

Locked

Lecture 4.10

4.10 Parsing JSON Response

Locked

Lecture 4.11

4.11 Executing the Code

Locked

Lecture 4.12

4.12 Code File

Locked

5. POST Method to Create Record

Lecture 5.1

5.1 Building POST Method to Create Record

Locked

Lecture 5.2

5.2 Building the Post Header

Locked

Lecture 5.3

5.3 Executing POST

Locked

Lecture 5.4

5.4 Code

Locked

6. GET Method to Query Record

Lecture 6.1

6.1 HttpGet to Query Records

Locked

Lecture 6.2

6.2 Code

Locked