Network From Scratch to Advanced Implementation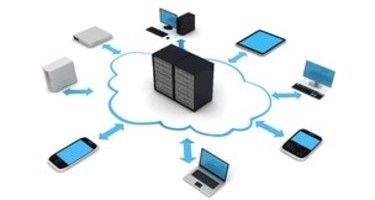 Network is very important today on professional and personal level. On professional level all organization today use network to connect all their computers, laptop, smart phones and tablet to be able to use the internet and share resources and using services like Email Vince over IP and Video Over IP. On personal level every one has a wireless network at home who need to know how to configure it and secure it.
A lot of people want to study network but they don't know from where to start, many network courses are available on the market like Network + Microsoft Windows Server ,CCNA and others.
In My course i combined more than one course like Netwok +, Microsoft Windows server 2012 and wireless course.
What are the requirements?
What am I going to get from this course?
Understand Network Basic
Learn how to build a Workgroup network
Learn How to build Server/Cient Network
Learn How to configue the server
Learn How Build wireless Network
Learn Advanced setting such as RAID, Cluster
Learn baisc Cisco Networks
Learn How to build a routing Network using Cisco devices
Learn how to build simple VOIP Network
Basic Switching and VLAN
What is the target audience?
You
IT Students
IT Staff who need to learn more about network
Candidate who start learning about Network
Candidate who plan to take any Professional Network Certificate
Developers
Ethical Hackers
Regular Computer user
Frequently Asked Questions
What web browser should I use?
The EnlightMe platform works best with current versions of Chrome, Firefox or Safari, or with Internet Explorer version 9 and above.
Course Staff
Mohamed Atef
Certified Instructor with more than 15 years of experience.
ICT Consultant and certified instructor with more than 20 years of experience deliver professional and academic courses and 2 books published.
Certified Information System Security Professional (CISSP) ID #517943
Microsoft Certified Trainer (MCT) ID #3022752
EC Council Certified Instructor (CEI) ID #ECC51750391761
CEH: Certified Ethical Hacking ID #ECC64515022319
Certified Cisco System Instructor (CCSI)
Microsoft Certified System Engineer (MCSE)
Microsoft Certified IT Professional (Windows Server Administration 2008)
CompTIA Certified (Network +) ID #
CompTIA Certified (Server +)
CompTIA Certified (Linux +)
CompTIA Certified (Security +)
Cisco Certified Network Associate (CCNA) ID #CSCO11273248
Cisco Certified Network Professional (CCNP)
Project Management Professional (PMP) ID #1772374
Course Features
Lectures

65

Quizzes

0

Duration

Skill level

Language

English

Students

2

Certificate

No

Assessments

Self
Section 1: Introduction

Lecture 1.1

Lecture 1 Introduction

Locked

Section 2: Course Objective

Lecture 2.1

Lecture 2 Course Objective

Locked

Section 3: Network Basic

Lecture 3.1

Lecture 3 Network Basic

Locked

Lecture 3.2

Lecture 4 IP

Locked

Lecture 3.3

Lecture 5 Private and Public IP

Locked

Lecture 3.4

Lecture 6 The OSI Model Part 1

Locked

Lecture 3.5

Lecture 7 The OSI Model Part 2

Locked

Lecture 3.6

Lecture 8 TCP/IP Model

Locked

Lecture 3.7

Lecture 9 Default Gateway

Locked

Lecture 3.8

Lecture 10 Demonstration

Locked

Lecture 3.9

Lecture 11 Network Architecture Components

Locked

Lecture 3.10

Lecture 12 Types of Network

Locked

Lecture 3.11

Lecture 13 TCP Command

Locked

Section 4: Setup Your Lab

Lecture 4.1

Lecture 14 Setup Your Lab

Locked

Lecture 4.2

Lecture 15 Client Installation

Locked

Lecture 4.3

Lecture 16 Create more client easily

Locked

Section 5: Building a WorkGroup (Basic Network)

Lecture 5.1

Lecture 17 Build a Workgroup (Basic Network)

Locked

Lecture 5.2

Lecture 18 Sharing Resources

Locked

Section 6: Building a Server Client Network

Lecture 6.1

Lecture 19 What is a Server Client Network ?

Locked

Lecture 6.2

Lecture 20 Server Installation

Locked

Lecture 6.3

Lecture 21 Server Configuration

Locked

Lecture 6.4

Lecture 22 Active Directory 1

Locked

Lecture 6.5

Lecture 23 Active Directory 2

Locked

Lecture 6.6

Lecture 24 Users and Group

Locked

Lecture 6.7

Lecture 25 Join the domain

Locked

Section 7: Configuring different Server role

Lecture 7.1

Lecture 26 Configure DHCP

Locked

Lecture 7.2

Lecture 27 Configure DNS

Locked

Lecture 7.3

Lecture 28 Configuring File Server

Locked

Section 8: Control user using Group Policy

Lecture 8.1

Lecture 29 What is Group Policy

Locked

Lecture 8.2

Lecture 30 GPO Implementation

Locked

Section 9: Provide High Availability

Lecture 9.1

Lecture 31 What is RAID ?

Locked

Lecture 9.2

Lecture 32 Configure RAID 1

Locked

Lecture 9.3

Lecture 33 Configure RAID 5

Locked

Lecture 9.4

Lecture 34 Configure Cluster 1

Locked

Lecture 9.5

Lecture 35 Configure Cluster 2

Locked

Section 10: Routing and Switching network (CCNA)

Lecture 10.1

Lecture 36 Working with CISCO devices

Locked

Lecture 10.2

Lecture 37 WAN

Locked

Lecture 10.3

Lecture 38 Starting a Router

Locked

Lecture 10.4

Lecture 39 Secure Cisco devices

Locked

Lecture 10.5

Lecture 40 Introduction to Routing

Locked

Lecture 10.6

Lecture 41 Cisco IOS Modes

Locked

Lecture 10.7

Lecture 42 Dynamic Route

Locked

Lecture 10.8

Lecture 43 Build the WAN1

Locked

Lecture 10.9

Lecture 44 Routing Update

Locked

Lecture 10.10

Lecture 45 Build the WAN2

Locked

Lecture 10.11

Lecture 46 EIGRP

Locked

Lecture 10.12

Lecture 47 EIGRP Implementation

Locked

Lecture 10.13

Lecture 48 Subnet

Locked

Lecture 10.14

Lecture 49 More Subnet Examples

Locked

Lecture 10.15

Lecture 50 More Subnet Examples 2

Locked

Lecture 10.16

Lecture 51 Switching

Locked

Lecture 10.17

Lecture 52 VLAN Configuration

Locked

Lecture 10.18

Lecture 53 VLAN Trunk and VTP

Locked

Lecture 10.19

Lecture 54 More about VTP

Locked

Section 11: Access Control List

Lecture 11.1

Lecture 55 Access Control List

Locked

Lecture 11.2

Lecture 56 Standard Access Control list

Locked

Section 12: Build VOIP Networkg and Switching network

Lecture 12.1

Lecture 57 Build VOIP Network Scanrio 1

Locked

Lecture 12.2

Lecture 58 Build VOIP Network Scanrio 2

Locked

Section 13: Building a Wireless Network

Lecture 13.1

Lecture 59 Building a Wireless Network

Locked

Section 14: Montitor your network

Lecture 14.1

Lecture 60 Wireshark

Locked

Lecture 14.2

Lecture 61 Etherape

Locked

Section 15: Network Security

Lecture 15.1

Lecture 62 Network Security

Locked

Lecture 15.2

Lecture 63 Common Network Attacks

Locked

Lecture 15.3

Lecture 64 Sniffering (Proof of Concept)

Locked

Lecture 15.4

Lecture 65 Man in the Middle attack

Locked