Learn Ethical Hacking and Get Certified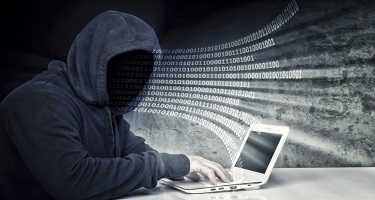 About This Course
All our information are not on digital media so everything now is on our Cell Phone, Laptop, Cloud and so on. so what will happen if someone was able to hack our devices, that's why we need to be aware about hacking techniques and how easy it is to hack any system and system could be Computer, Network, Wireless, Website, Web Application, Accounts like Email or Social Media.
A lot of Organization now are hiring Ethical Hacker to try to hack their system and evaluate their security, this is a the skill that you will learn during this course.
Every day there is new in Security that's why I will keep you updated, every month I will publish a new video about a new attack or a new technique so you will always be updated.
Support will always be there any time.
What are the requirements?
Basic Computer Knowledge.
What am I going to get from this course?
Learn How to hack to any System after getting the proper approval.
Will learn how to hack Network, Wireless, Application, Web Site and bypass different security layers of course after getting proper approval.
Will learn how to compromise computers, crack password, crash system and compromise application.
Will learn Buffer Overflow from Scratch, Social Engineering Tools and Technique
Evaluate the security in any organization.
What is the target audience?
People who plan to misuse this type of skills should not take this courses, this course is for Network Administrator, System Administrator, Developer and programmer , individual how need to know about hacking skills to evaluate their security.
Course Staff
Mohamed Atef
Certified Instructor with more than 15 years of experience.
ICT Consultant and certified instructor with more than 20 years of experience deliver professional and academic courses and 2 books published.
Certified Information System Security Professional (CISSP) ID #517943
Microsoft Certified Trainer (MCT) ID #3022752
EC Council Certified Instructor (CEI) ID #ECC51750391761
CEH: Certified Ethical Hacking ID #ECC64515022319
Certified Cisco System Instructor (CCSI)
Microsoft Certified System Engineer (MCSE)
Microsoft Certified IT Professional (Windows Server Administration 2008)
CompTIA Certified (Network +) ID #
CompTIA Certified (Server +)
CompTIA Certified (Linux +)
CompTIA Certified (Security +)
Cisco Certified Network Associate (CCNA) ID #CSCO11273248
Cisco Certified Network Professional (CCNP)
Project Management Professional (PMP) ID #1772374
Frequently Asked Questions
What web browser should I use?
The EnlightMe platform works best with current versions of Chrome, Firefox or Safari, or with Internet Explorer version 9 and above.
Course Features
Lectures

84

Quizzes

0

Duration

4 Hours/Week

Skill level

Language

English

Students

3081

Certificate

No

Assessments

Self
Section 1: Start Here

Lecture 1.1

Lecture 1: Introduction to Ethical Hacking

Locked

Section 2: Setup your Lab

Lecture 2.1

Lecture 2 : Install VMWARE Player

Locked

Lecture 2.2

Lecture 3: Install and configure the lab

Locked

Section 3: Start to use Linux

Lecture 3.1

Lecture 4: Linux

Locked

Lecture 3.2

Subsection

Locked

Section 4: Reconnaissance

Lecture 4.1

Lecture 5: What is Reconnaissance?

Locked

Lecture 4.2

Lecture 6: What information you should look for?

Locked

Lecture 4.3

Lecture 7: Tools and Technique

Locked

Lecture 4.4

Lecture 8: Advanced Resonance technique

Locked

Lecture 4.5

Lecture 9: Maltego

Locked

Section 5: Scanning

Lecture 5.1

Lecture 10: What is Scanning?

Locked

Lecture 5.2

Lecture 11: NMAP

Locked

Lecture 5.3

Lecture 12: Advanced technique of scanning

Locked

Lecture 5.4

Lecture 13: Different types of scanning

Locked

Lecture 5.5

Lecture 14: Enumeration

Locked

Section 6: Start Hacking

Lecture 6.1

Lecture 15: Define your Objective

Locked

Lecture 6.2

Lecture 16: Password guessing and cracking

Locked

Lecture 6.3

Lecture 17: Hydra and Xhydra

Locked

Lecture 6.4

Lecture 18: Rainbow table technique

Locked

Lecture 6.5

Lecture 19: Advanced Password cracking technique

Locked

Section 7: Network Hacking

Lecture 7.1

Lecture 20: How to Hack a network?

Locked

Lecture 7.2

Lecture 21: Sniffing

Locked

Lecture 7.3

Lecture 22: Man in the Middle attack

Locked

Lecture 7.4

Lecture 23: Cain and Able

Locked

Lecture 7.5

Lecture 24: Ettercap

Locked

Lecture 7.6

Lecture 25: DNS Poising

Locked

Lecture 7.7

Lecture 26: SSL Stip

Locked

Section 8: Social Engineering

Lecture 8.1

Lecture 27: What is Social Engineering?

Locked

Lecture 8.2

Lecture 28: Fake Email (Spoofing)

Locked

Lecture 8.3

Lecture 29: Social Engineering Toolkit

Locked

Lecture 8.4

Lecture 30: Phising – Credential Harvest

Locked

Lecture 8.5

Lecture 31: Advanced Social engineering technique

Locked

Section 9: Vulnerability and Exploit

Lecture 9.1

Lecture 32: What is a Vulnerability and Exploit?

Locked

Lecture 9.2

Lecture 33: Search for Vulnerability and its Exploit

Locked

Lecture 9.3

Lecture 34: Exploit the Vulnerability

Locked

Lecture 9.4

Lecture 35: Metasploit

Locked

Lecture 9.5

Lecture 36: Fast Track

Locked

Lecture 9.6

Lecture 37: Armitage

Locked

Section 10: Wireless Hacking

Lecture 10.1

Lecture 38: Wireless explanation

Locked

Lecture 10.2

Lecture 39: Wireless network infrastructure

Locked

Lecture 10.3

Lecture 40: Wireless attacks

Locked

Lecture 10.4

Lecture 41: WEP cracking

Locked

Lecture 10.5

Lecture 42: WPA, WPA2 Cracking

Locked

Lecture 10.6

Lecture 43: Advanced WPA2 Cracking technique using Reaver

Locked

Section 11: Buffer Overflow

Lecture 11.1

Lecture 44: What is Buffer Overflow?

Locked

Lecture 11.2

Lecture 45: How to search for Buffer Overflow?

Locked

Lecture 11.3

Lecture 46: Buffer Overflow 1

Locked

Lecture 11.4

Lecture 47: Buffer Overflow 2

Locked

Lecture 11.5

Lecture 48: Buffer Overflow 3

Locked

Lecture 11.6

Lecture 49: Another Demonstration

Locked

Lecture 11.7

Lecture 50: Your Mission if you choose to accept it

Locked

Section 12: Web Application Hacking

Lecture 12.1

Lecture 51: What is Web Application Hacking?

Locked

Lecture 12.2

Lecture 52: DVWA

Locked

Lecture 12.3

Lecture 53: Hackthissite.org

Locked

Lecture 12.4

Lecture 54: What is SQL Injection Attack?

Locked

Lecture 12.5

Lecture 55: SQL Injection Attack 1

Locked

Lecture 12.6

Lecture 56: SQL Injection Attack 2

Locked

Lecture 12.7

Lecture 57: XSS Introduction

Locked

Lecture 12.8

Lecture 58: Reflected XSS

Locked

Lecture 12.9

Lecture 59: Stored XSS

Locked

Lecture 12.10

Lecture 60: Affected website for testing

Locked

Lecture 12.11

Lecture 61: Advanced web application Attack

Locked

Lecture 12.12

Lecture 62: Major Web Application vulnerabilities

Locked

Lecture 12.13

Lecture 63: Your Mission if you choose to accept it

Locked

Section 13: Cryptography

Lecture 13.1

Lecture 64: Cryptography (Part1)

Locked

Lecture 13.2

Lecture 65: Cryptography (Part2)

Locked

Lecture 13.3

Lecture 66: Steganography

Locked

Lecture 13.4

Lecture 67: Hash

Locked

Section 14: Malicious Code

Lecture 14.1

Lecture 68: Malicious Code Analysis

Locked

Lecture 14.2

Lecture 69: Types of Malicious Code

Locked

Lecture 14.3

Lecture 70: Discovering Malicious Code

Locked

Lecture 14.4

Lecture 71: Hiding your Malicious code

Locked

Lecture 14.5

Lecture 72: File Hash

Locked

Section 15: Denial of Service

Lecture 15.1

Lecture 73: What is Denial of Service?

Locked

Lecture 15.2

Lecture 74: Denial Service Attacks

Locked

Lecture 15.3

Lecture 75: DOS Attack 1

Locked

Lecture 15.4

Lecture 76: DOS Attacks 2

Locked

Lecture 15.5

Lecture 77: Ping of Death

Locked

Lecture 15.6

Lecture 78: DDOS

Locked

Section 16: Bypassing Security

Lecture 16.1

Lecture 79: Bypassing different Security Technique

Locked

Section 17: Real Life Scenario

Lecture 17.1

Lecture 80: Real Life Scenario 1

Locked

Lecture 17.2

Lecture 81: Real Life Scenario 2

Locked

Lecture 17.3

Lecture 82: Real Life Scenario 3

Locked

Section 18: Penetration testing projecct

Lecture 18.1

Lecture 83: How to manage penetration testing project

Locked