Cisco CCNA Wireless (640-722 IUWNE): The Complete Course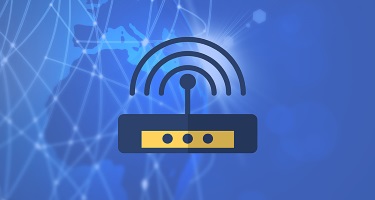 About This Course
This course is over 12+ hours in length and will cover all the needed subjects to be successful in helping to prepare and pass the CCNA Wireless exam.
This course packs a punch!…not only will the student acquire the knowledge needed for Cisco's certification exam; but what is learned herein will be transferable to the real world for a small and/or Enterprise environment.
Students will get an in-depth understanding of networking, using wireless routers along with switches and their various configurations and connections. Students will learn about different types of wireless topologies, wireless RF fundamentals, wireless standards and an introduction to wireless security.
This course will also prepare the student in Layer 2 technology and its various configurations, such as; VLAN's, Inter-VLAN communication & Trunking.
Students will also acquire the basic understanding needed to secure their wireless networks using the following techniques and protocols; PSK. 802.1x, WPA/WPA2 with EAP-TLS, EAP-FAST, PEAP and LEAP.
Student will learn how to install the Cisco Unified Wireless Network (CUWN), how to setup the WLC management, manage stand alone AP's, and be able to troubleshoot, maintain wireless networks.
This is a full comprehensive course that will take you from A-Z in your quest to acquire the Cisco Wireless Certification!
What are the requirements?
Students taking this course should have a working understanding of basic networking. You would need to have the Cisco Packet Tracer (this is for certain labs such as the RADIUS) or preferably, live equipment. If, however, you do not have this, it is not a big issue. I have plenty of configuration examples in the course which will be provided.
Students need to have a positive mind-set, because this course has a lot of acronyms and terminology that students need to commit to memory.
Students need to know that they will need to visit this course several times before scheduling their CCNA Wireless (650-722) certification exam.
Students should know that the options to pause, fast-forward and rewind will be extremely useful in this course.
In order to be eligible to take Cisco's CCNA Wireless (640-722) certification exam, the student must already have either the CCENT (or ICND1), or the CCNA (or a higher Cisco certification). Cisco will not allow anyone to take or schedule the CCNA Wireless (640-722) certification exam unless the student has shown that they have passed at least one of the certifications mentioned herein.
What am I going to get from this course?
Over 95 lectures and 12 hours of content!
Creating the right type of wireless environment is extremely important.
Choosing the appropriate wireless equipment for your wireless environment is as equally important.
Students will be able to better prepare to set up a wireless environment.
Preparing for Cisco's CCNA Wireless certification exam will be a breeze once you complete this course!
What is the target audience?
The Cisco CCNA Wireless course is for students who want to pass the CCNA Wireless Certification and have already obtained the Cisco CCENT or CCNA exams. If you are working in the IT industry and want to learn about wireless networks this course will be a great foundation to start implementing wireless in your network.
This Cisco CCNA Wireless course could also be for individuals that have some networking background and simply want to learn about wireless networks, specially Cisco wireless networks.
Course Staff
Lazaro Diaz
Network Engineer, Cisco & Microsoft Instructor
2016 will be the year to reach your goal!
If you are determined, ambitious and hungry for a new beginning…then 2016 should be your year.
…and how better to start the year than to get your CCNA!
Whether you are interested in the CCNA R/S, the CCNA Wireless or just want to understand the key topics of these certification exams, taking one or all of my courses, will get you a little closer to that goal.
But, don't take my word for it…please take a look at the FREE previews (they are available in all my courses) and see for yourself.
As for me, 2016 will be the year of putting out new courses for different types of IT certifications among other things
What you wanted to know about me:
If you are tired of the same old methods of learning and want someone that is pretty much unconventional, but at the same time will provide you with an enjoyable learning experience in layman's terms…then please preview my courses and you will discover that I am your guy.
I am a Network Engineer with over 14+ years in the field and in the teaching industry. I hold the following certifications: CCNA, CCNA Security, CCNA Voice, Security+, Network+, A+, MCP, MCTS & MOS and I just passed the first of two test for the CCIE! My teaching experience stems from teaching at institutions like Palm Beach Community College, New Horizons, Florida Career College (now Anthem College) and The Academy of South Florida, not to mention teaching at my own training facility in Miami, Florida.
Having been in all sides of the spectrum; as a student, a teacher/trainer, and in the field, I believe this uniquely qualifies me to understand the student, and what they have been exposed to as opposed to what they really want to accomplish. These two are sometimes extremely conflicting and frustrating. That is why I teach in the manner I do and can relate to the student's rejection of the Status Quo.
I have taught corporate employees at MetroPCS (now T-Mobil) and have also taught IT professionals of companies like The Florida Marlins, Hospital personnel & Attorney's firms amongst others to be able to acquire their CCNA certification and/or their Microsoft certifications; like the MOS (Microsoft Office Specialist). YES!…I am also an applications instructor and also teach Word, Excel, PowerPoint and Access.
I teach in an unconventional way that allows for students to understand the subject matter and can therefore, not only prepare them for a Cisco and/or Microsoft certification exam, but apply my methods in the real world. I strive to give the student a greater opportunity to compete in the current job markets. Do I go above and beyond what is needed for a certification?…YES, I do!…because it's not only about getting a certification, it's also about making sure the student is prepared for a job interview and/or maintaining their current job by enhancing their skills. This is where I step in and make sure that the student is prepared for whatever they need and make them an asset to their employer. Everyone has different requirements and I make sure, or at least I try, to provide information for most scenarios.
My classes and/or courses are very simple and that's how I like to teach. If things are kept simple, easy and explained in a way that the student can grasp quickly and retain the information…then I have achieved my goal!
For those that do not know me yet, you may not be used to my style of teaching, but you will soon get accustomed to it :)… I'm very laid back, I try to make learning fun and I teach in layman's terms…no physics jargon or mumbo jumbo in my teachings. My courses are very interactive and extremely dynamic!…you will not find my lectures monotone or boring, because falling asleep, for lack of excitement, is just NOT an option. Just take a look for yourself at my video previews, which I always provide on ALL my courses, so you can determine if I'm the right guy to help you get your industry specific certifications. 😉
I certainly hope that after a careful review of my credentials & testimonials (you can Google it you know!), I'm the Cisco & Microsoft Instructor you're looking for!
Laz
Network Engineer,
Motivational Evangelist, Author,
Cisco & Microsoft Instructor
Frequently Asked Questions
What web browser should I use?
The EnlightMe platform works best with current versions of Chrome, Firefox or Safari, or with Internet Explorer version 9 and above.
Course Features
Lectures

108

Quizzes

0

Duration

4 Hours/Week

Skill level

Language

English

Students

3

Certificate

No

Assessments

Self
Section 1: Introduction to Cisco's CCNA Wireless Course

Lecture 1.1

Lecture 1:Intro to CCNA Wireless Course – The Importance of Wireless Networks

Locked

Section 2: Types of Different Wireless Networks

Lecture 2.1

Lecture 2:Introduction to Different Types of Wireless Networks

Locked

Lecture 2.2

Lecture 3:Introducing the Smallest of Wireless Networks, PAN, Personal Area Network

Locked

Lecture 2.3

Lecture 4:A Look into Wireless LANs

Locked

Lecture 2.4

Lecture 5:A Look into the Metro Area Network or MAN

Locked

Lecture 2.5

Lecture 6:Introducing the Rare Wireless Wide Area Network or WWAN

Locked

Lecture 2.6

Lecture 7:Summary of Section 2

Locked

Lecture 2.7

Quiz 1:Section 2 Quiz

Locked

Section 3: Different types of Basic Wireless Devices

Lecture 3.1

Lecture 8:Introduction to Wireless Devices

Locked

Lecture 3.2

Lecture 9:Introducing the Wireless Access Point

Locked

Lecture 3.3

Lecture 10:The Wireless Interface Card

Locked

Lecture 3.4

Lecture 11:Defining what are Wireless Antennas

Locked

Lecture 3.5

Lecture 12:Summary of Section 3

Locked

Lecture 3.6

Quiz 2:Section 3 Quiz

Locked

Section 4: Types of Wireless Topologies

Lecture 4.1

Lecture 13:An Introduction to the different types of Wireless Topologies

Locked

Lecture 4.2

Lecture 14:Defining the Independent Basic Service Set

Locked

Lecture 4.3

Lecture 15:Introducing the Basic Service Set

Locked

Lecture 4.4

Lecture 16:The Infrastructure Basic Service Set

Locked

Lecture 4.5

Lecture 17:A deeper look into the Service Set Identifier

Locked

Lecture 4.6

Lecture 18:The Extended Service Set

Locked

Lecture 4.7

Lecture 19:Wireless Workgroup Bridges

Locked

Lecture 4.8

Lecture 20:A look at wireless Repeaters

Locked

Lecture 4.9

Lecture 21:Wireless Bridging

Locked

Lecture 4.10

Lecture 22:Mesh Networks

Locked

Lecture 4.11

Lecture 23:Summary of Section 4

Locked

Lecture 4.12

Quiz 3:Section 4 Quiz

Locked

Section 5: Layer 2 Switching Concepts

Lecture 5.1

Lecture 24:Introduction to Switching Concepts

Locked

Lecture 5.2

Lecture 25:Types VLAN Memberships

Locked

Lecture 5.3

Lecture 26:Types of Switchports

Locked

Lecture 5.4

Lecture 27:Frame tagging

Locked

Lecture 5.5

Lecture 28:The VLAN Trunking Protocols

Locked

Lecture 5.6

Lecture 29:Configuring and Assigning VLANs

Locked

Lecture 5.7

Lecture 30:Configuring Trunk Ports

Locked

Lecture 5.8

Lecture 31:Changing the Native VLAN

Locked

Lecture 5.9

Lecture 32:Summary of Section 5

Locked

Lecture 5.10

Quiz 4:Section 5 Quiz

Locked

Section 6: Wireless LAN Fundamentals

Lecture 6.1

Lecture 33:Introduction to Wireless Communications

Locked

Lecture 6.2

Lecture 34:Introduction to Radio Frequency

Locked

Lecture 6.3

Lecture 35:A look at Frequency Behaviors

Locked

Lecture 6.4

Lecture 36:RF Operational Requirements we need to follow

Locked

Lecture 6.5

Lecture 37:Welcome to RF Math

Locked

Lecture 6.6

Lecture 38:The Rule of 3's and 10's

Locked

Lecture 6.7

Lecture 39:Antenna Principles

Locked

Lecture 6.8

Lecture 40:Antenna Types

Locked

Lecture 6.9

Lecture 41:Antenna Accessories

Locked

Lecture 6.10

Lecture 42:Summary of Section 6

Locked

Lecture 6.11

Quiz 5:Section 6 Quiz

Locked

Section 7: Spread Spectrum Technologies and the different types of Modulation used.

Lecture 7.1

Lecture 43:Introduction to the Transmission Methods

Locked

Lecture 7.2

Lecture 44:Frequency Hopping Spread Spectrum

Locked

Lecture 7.3

Lecture 45:Direct Sequence Spread Spectrum

Locked

Lecture 7.4

Lecture 46:Orthogonal Frequency Division Multiplexing

Locked

Lecture 7.5

Lecture 47:Managing Channel Overlap

Locked

Lecture 7.6

Lecture 48:Summary of Section 7

Locked

Lecture 7.7

Quiz 6:Section 7 Quiz

Locked

Section 8: Wireless Regulations Bodies and Standards

Lecture 8.1

Lecture 49:Introduction to Wireless Regulations

Locked

Lecture 8.2

Lecture 50:The IEEE standards

Locked

Lecture 8.3

Lecture 51:The 5GHz Band

Locked

Lecture 8.4

Lecture 52:CSMA_CA

Locked

Lecture 8.5

Lecture 53:Non-Standard Wireless Technologies

Locked

Lecture 8.6

Lecture 54:Summary of Section 8

Locked

Lecture 8.7

Quiz 7:Section 8 Quiz

Locked

Section 9: Wireless Security

Lecture 9.1

Lecture 55:Introduction to Wireless Security

Locked

Lecture 9.2

Lecture 56:Wireless Threats

Locked

Lecture 9.3

Lecture 57:Denial of Service Attacks

Locked

Lecture 9.4

Lecture 58:Open Access

Locked

Lecture 9.5

Lecture 59:Authorization

Locked

Lecture 9.6

Lecture 60:Certificate and PKI

Locked

Lecture 9.7

Lecture 61:EAP-Fast and PEAP

Locked

Lecture 9.8

Lecture 62:802.1x and Radius

Locked

Lecture 9.9

Lecture 63:A look into Encryption types

Locked

Lecture 9.10

Lecture 64:Summary of Section 9

Locked

Lecture 9.11

Quiz 8:Section 9 Quiz

Locked

Section 10: Introduction to different types of Wireless Clients

Lecture 10.1

Lecture 65:Introduction to different types of Wireless Clients

Locked

Lecture 10.2

Lecture 66:Navigating the Different Wireless Clients

Locked

Lecture 10.3

Lecture 67:The Cisco Supplicants

Locked

Lecture 10.4

Lecture 68:Summary of Section 10

Locked

Lecture 10.5

Quiz 9:Section 10 Quiz

Locked

Section 11: Cisco Unified Wireless Devices

Lecture 11.1

Lecture 69:Introduction to Cisco Wireless Unified Devices

Locked

Lecture 11.2

Lecture 70:Understanding the Different types of Deployment Models

Locked

Lecture 11.3

Lecture 71:Cisco Unified Network Devices AP

Locked

Lecture 11.4

Lecture 72:Cisco Unified Network Devices WLC

Locked

Lecture 11.5

Lecture 73:Cisco Lightweight AP Operation and Maintenance

Locked

Lecture 11.6

Lecture 74:Having Redundancy in our WLAN

Locked

Lecture 11.7

Lecture 75:Different modes the AP go through

Locked

Lecture 11.8

Lecture 76:How to Deal with Roaming in a CUWN

Locked

Lecture 11.9

Lecture 77:Summary of Section 11

Locked

Lecture 11.10

Quiz 10:Section 11 Quiz

Locked

Section 12: Discussing the Cisco Mobility Express Wireless Options

Lecture 12.1

Lecture 78:Introduction to the CME Section

Locked

Lecture 12.2

Lecture 79:Define further the Cisco Mobility Express Solution

Locked

Lecture 12.3

Lecture 80:Cisco's Small Business Communication System

Locked

Lecture 12.4

Lecture 81:Cisco's Express Wireless Architecture

Locked

Lecture 12.5

Lecture 82:Comparing Cisco Mobility Express vs. CUWN Features

Locked

Lecture 12.6

Lecture 83:The Steps to install the Cisco Configuration Assistant

Locked

Lecture 12.7

Lecture 84:Configuring The Cisco Express 526 WLC with no CCA

Locked

Lecture 12.8

Lecture 85:Summary of Section 12

Locked

Lecture 12.9

Quiz 11:Section 12 Quiz

Locked

Section 13: Installing the Cisco Unified Wireless Network

Lecture 13.1

Lecture 86:Introduction to the CUWN

Locked

Lecture 13.2

Lecture 87:Understanding the Cisco WLC controllers Interfaces

Locked

Lecture 13.3

Lecture 88:The Configurations of the WLC Interfaces

Locked

Lecture 13.4

Lecture 89:Cisco's Wireless Controller Management

Locked

Lecture 13.5

Lecture 90:Initial Configuration using the Web interface

Locked

Lecture 13.6

Lecture 91:Express Setup and Security

Locked

Lecture 13.7

Lecture 92:Managing a Stand Alone AP

Locked

Lecture 13.8

Lecture 93:Migrating a Stand Alone AP

Locked

Lecture 13.9

Lecture 94:Summary of Section 13

Locked

Lecture 13.10

Quiz 12:Section 13 Quiz

Locked

Section 14: Summary of CWNA Course

Lecture 14.1

Lecture 95:Summary of Course

Locked

Section 15: Final Exam

Lecture 15.1

Quiz 13: Section 15 Quiz

Locked