Certified Information Systems Security Professional – CISSP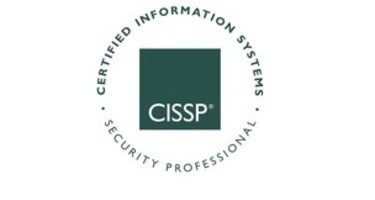 In today fast evolving times technological solutions by itself cannot protect an organizations important information assets. So, Employers demanding qualified information security staff give their organizations a leading edge by providing the highest standard of security for their customers, employees, stakeholders and organizational information assets..
The CISSP is an internationally recognized certification for information security professionals. Offered by the International Information Systems Security Certification Consortium, (ISC)2, the CISSP certification is both an objective measure of excellence and a globally recognized standard of achievement.
Benefits of the CISSP Certification for Professionals
Indicates a working knowledge of information security
Commitment to profession
Provides a career distinction, with enhanced credibility and marketability
Has exclusive benefits as an (ISC)² member, including valuable resources such as peer networking and idea exchange
Certified information security professionals earn more than their non-certified counterparts, according to the Global Information Security Workforce Study
Satisfies the government and organization requirements for information security certification mandates
What are the requirements?
2 years of experiences in security
What am I going to get from this course?
Clear CISSP Exam
Analyze information systems access control.
Analyze security architecture and design
Analyze network security systems and telecommunications.
Analyze information security classification and program development.
Analyze risk management criteria and ethical codes of conduct.
Analyze cryptography characteristics and elements.
Analyze physical security.
Analyze operations security.
Apply Business Continuity and Disaster Recovery Plans.
Analyze software development security.
Identify legal issues, regulations, compliance standards, and investigation practices relating to information systems security.
What is the target audience?
IT security-related practitione
Security Administrators
Auditors
Network analysts
Security analysts
Information Security officer (ISO)
Consultants
Security Instructors
Frequently Asked Questions
What web browser should I use?
The EnlightMe platform works best with current versions of Chrome, Firefox or Safari, or with Internet Explorer version 9 and above.
Course Staff
Mohamed Atef
Certified Instructor with more than 15 years of experience.
ICT Consultant and certified instructor with more than 20 years of experience deliver professional and academic courses and 2 books published.
Certified Information System Security Professional (CISSP) ID #517943
Microsoft Certified Trainer (MCT) ID #3022752
EC Council Certified Instructor (CEI) ID #ECC51750391761
CEH: Certified Ethical Hacking ID #ECC64515022319
Certified Cisco System Instructor (CCSI)
Microsoft Certified System Engineer (MCSE)
Microsoft Certified IT Professional (Windows Server Administration 2008)
CompTIA Certified (Network +) ID #
CompTIA Certified (Server +)
CompTIA Certified (Linux +)
CompTIA Certified (Security +)
Cisco Certified Network Associate (CCNA) ID #CSCO11273248
Cisco Certified Network Professional (CCNP)
Project Management Professional (PMP) ID #1772374
Course Features
Lectures

68

Quizzes

0

Duration

4 Hours/Week

Skill level

Language

English

Students

1

Certificate

No

Assessments

Self
Section 1: Introduction

Lecture 1.1

Lecture 1 Course Objective

Locked

Lecture 1.2

Lecture 2 Course Roadmap

Locked

Lecture 1.3

Lecture 3 CISSP 3rd vs CISSP 4th

Locked

Section 2: Information Systems Access Control

Lecture 2.1

Lecture 4 Important Websites and Course Material

Locked

Lecture 2.2

Lecture 5 Introduction

Locked

Lecture 2.3

Lecture 6 Authorization

Locked

Lecture 2.4

Lecture 7 Authentication

Locked

Lecture 2.5

Lecture 8 Single Sign On SSO

Locked

Lecture 2.6

Lecture 9 Central Administration (RADUIS)

Locked

Lecture 2.7

Lecture 10 Access Control Attack

Locked

Lecture 2.8

Lecture 11 Intrusion Detection Systems

Locked

Lecture 2.9

Lecture 12 Penetration Testing

Locked

Lecture 2.10

Lecture 13 Acces Control Important area for the exam

Locked

Lecture 2.11

Lecture 14:Access Control Questions

Locked

Section 3: Security Architecture and Design

Lecture 3.1

Lecture 15 Common Security Architecture Frameworks

Locked

Lecture 3.2

Lecture 16 Trusted Computing Base

Locked

Lecture 3.3

Lecture 17 Security Models

Locked

Lecture 3.4

Lecture 18 TCB Vulnerabilities

Locked

Lecture 3.5

Lecture 19 Security Mode Types

Locked

Lecture 3.6

Lecture 20 TCSEC

Locked

Lecture 3.7

Lecture 21 Information Systems Security Standards

Locked

Lecture 3.8

Lecture 22 Security Architecture Questions

Locked

Section 4: Network and Telecommunications Security

Lecture 4.1

Lecture 23 The OSI Model

Locked

Lecture 4.2

Lecture 24 TCP/IP Model

Locked

Lecture 4.3

Lecture 25 Network Architecture Components

Locked

Lecture 4.4

Lecture 26 Firewall

Locked

Lecture 4.5

Lecture 27 Network Types and Topolgies

Locked

Lecture 4.6

Lecture 28 Remote Access Technology

Locked

Lecture 4.7

Lecture 29 Wireless Network

Locked

Lecture 4.8

Lecture 30 Network Attacks

Locked

Lecture 4.9

Lecture 31 Remote Access Security Mechanisms

Locked

Lecture 4.10

Lecture 32 RAID

Locked

Lecture 4.11

Lecture 33 Backup

Locked

Lecture 4.12

Lecture 34 Network Questions

Locked

Section 5: Information Security Classification and Program Development

Lecture 5.1

Lecture 35 Classification Schemes

Locked

Lecture 5.2

Lecture 36 Security Document Types

Locked

Lecture 5.3

Lecture 37 Security Awareness and Training

Locked

Section 6: Risk Management and Ethics

Lecture 6.1

Lecture 38 What is a Risk ?

Locked

Lecture 6.2

Lecture 39 Asset Evaluation

Locked

Lecture 6.3

Lecture 40 Ethics Issues in a Computing Environment

Locked

Section 7: Cryptography

Lecture 7.1

Lecture 41 Cryptography

Locked

Lecture 7.2

Lecture 42 Alternative Ciphers

Locked

Lecture 7.3

Lecture 43 Symmetric Encryption

Locked

Lecture 7.4

Lecture 44 Asymmetric Encryption

Locked

Lecture 7.5

Lecture 45 Hashing

Locked

Section 8: Physical Security

Lecture 8.1

Lecture 46 What Is Physical Security?

Locked

Lecture 8.2

Lecture 47 Physical Access Barriers

Locked

Lecture 8.3

Lecture 48 Power Issues

Locked

Lecture 8.4

Lecture 49 Fire

Locked

Section 9: Operations Security

Lecture 9.1

Lecture 50 Operations Security

Locked

Lecture 9.2

Lecture 51 Operations Security Control Methods

Locked

Section 10: Business Continuity and Disaster Recovery Planning

Lecture 10.1

Lecture 52 Business Continuity Plans

Locked

Lecture 10.2

Lecture 53 Business Impact Analysis

Locked

Lecture 10.3

Lecture 54 MTD/RTO/RPO

Locked

Lecture 10.4

Lecture 55 Disaster Recovery Plans

Locked

Lecture 10.5

Lecture 56 Alternate Sites

Locked

Section 11: Legal, Regulations, Compliance, and Investigations

Lecture 11.1

Lecture 57 Types of Law

Locked

Lecture 11.2

Lecture 58 Liability

Locked

Section 12: Application Security

Lecture 12.1

Lecture 59 The System Life Cycle

Locked

Lecture 12.2

Lecture 60 Software Escrow

Locked

Lecture 12.3

Lecture 61 Software Development Methods

Locked

Lecture 12.4

Lecture 62 The Change Control Process

Locked

Lecture 12.5

Lecture 63 Security Consideration

Locked

Lecture 12.6

Lecture 64 What is SQL Injection ?

Locked

Lecture 12.7

Lecture 65 SQL Injection attack

Locked

Lecture 12.8

Lecture 66 Software Control

Locked

Section 13: Difference between Third Edition and Fourth Editiom

Lecture 13.1

Lecture 67 Difference between Third Edition and Fourth Editiom

Locked

Section 14: Are you ready for the exam?

Lecture 14.1

Lecture 68 Are you ready for the exam ?

Locked