Building a Foundation for Leadership Success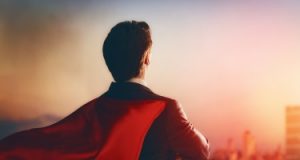 About This Course
Do you ever sit back in surprise at the success of other people and wonder how you could become more successful? Well, simply put, there are no miracles when it comes to being successful – just a series of plans that, if put to use, will ensure you get ahead of the game. Many people believe that it is luck that determines whether a person becomes successful or not. However, it's amazing how much luckier you get the more you work your plan so perhaps luck has a far smaller part to play in success than you might think.
This course is specifically designed to help you become a leadership candidate or help you become a better leader. I use simple, down to earth concepts to teach fundamental principles that all good leaders possess.
I provide a ton of downloads to assist you in learning the concepts I am teaching. They will become a resource to you though out your career as a leader.
If you complete the course you will know what those fundamentals are, you will be able to identify the ones you already posses and how to gain all of the fundamentals in your quest for being a good leader.
What are the requirements?
This is a "down in the trenches" kind of course. You will need to plan on some hard work in completing this course. In preparing fro this class you will need to conduct a little self examination and ask yourself these 4 questions:
1. What do I want to get out of this course?
2. What am I willing to give up to gain this knowledge and understanding about leadership?
3. Can I adjust my priorities to find the time for the written exercises?
4. Am I willing to put in the energy?
You will want to have a desire to become better. There is a lot of homework which requires some thinking and some sole searching. In the end you will have a resource manual to help guide you throughout your life.
What am I going to get from this course?
Demonstrate newly acquired leadership skills as you interact with others at work and in life.
Bring balance into your life in 8 key areas. (work isn't all there is to life)
Eliminate those old, non-productive and sometimes destructive habits that are holding you back.
What is the target audience?
If you are new to leadership or you want to
Course Staff
Brent Dalley
Leadership, Management, and Sales Consultant
For the past 14 years Brent has run his own business. He works from home, writing training courses in those 4 disciplines. He consults and coaches winning teams and team leaders
With forty years' experience in management, he has gained a lifetime's knowledge and experience.
Throughout his career Brent has received awards in education, sales performance, cost control and asset management, and employee/management relationships.
He is married to the same young lady he met 60 years ago and together they have two daughters and one son and 9 grandchildren.
His current interests are mountain biking, hiking and spoiling grandchildren.
Frequently Asked Questions
What web browser should I use?
The EnlightMe platform works best with current versions of Chrome, Firefox or Safari, or with Internet Explorer version 9 and above.
Course Features
Lectures

34

Quizzes

0

Duration

4 Hours/Week

Skill level

Language

English

Students

559

Certificate

No

Assessments

Self
Section 1: Start Here

Lecture 1.1

Lecture 1:Introduction and Welcome to the Course, Here is What You Will Learn

Locked

Section 2: What Do You Belive

Lecture 2.1

Lecture 2:Establishing Your Leadership Foundation Preview

Locked

Lecture 2.2

Lecture 3:Knowing Who You Are

Locked

Lecture 2.3

Lecture 4:Learn to Seek Feed-back, Constructive Criticism and Advice

Locked

Lecture 2.4

Lecture 5:What is Your Personal Best

Locked

Lecture 2.5

Lecture 6:Building Self Confidence

Locked

Section 3: The Origin of Success

Lecture 3.1

Lecture 7:The Four Principles That Lead to Success

Locked

Lecture 3.2

Lecture 8:How Coach-able Are You

Locked

Lecture 3.3

Lecture 9:Motivation Self-Motivation and What Motivates You

Locked

Section 4: Achieving Success Is Up To You

Lecture 4.1

Lecture 10:Is My Aim Too Low

Locked

Lecture 4.2

Lecture 11:Dream Believe and Dare to Do

Locked

Lecture 4.3

Lecture 12:Successful Leaders Set and Keep Goals

Locked

Section 5: Creating a Positive Pattern

Lecture 5.1

Lecture 13:Leadership Isn't a Noun

Locked

Lecture 5.2

Lecture 14:The Golden Rule of Habit Change

Locked

Lecture 5.3

Lecture 15:Cue Routine Reward or Why We Do Things Habitually

Locked

Lecture 5.4

Lecture 16:A Word of Caution

Locked

Lecture 5.5

Lecture 17:How to Discover the Reward For Your Habit Routine

Locked

Lecture 5.6

Lecture 18:Four Steps in Creating Positive Change.

Locked

Lecture 5.7

Lecture 19:The Cue

Locked

Lecture 5.8

Lecture 20:The Plan

Locked

Section 6: Discovering Your Personal Values

Lecture 6.1

Lecture 21:Discover Your Personal Set of Values

Locked

Lecture 6.2

Lecture 22:8 Areas of Life's Balance

Locked

Section 7: Define Your Operating System

Lecture 7.1

Lecture 23:The Law of the Harvest

Locked

Lecture 7.2

Lecture 24:10 Value Habits, The First Four

Locked

Lecture 7.3

Lecture 25:10 Value Habits, Communication

Locked

Lecture 7.4

Lecture 26:10 Value Habits, Confidence and Positive Attitude

Locked

Lecture 7.5

Lecture 27:10 Value Habits, Approach

Locked

Lecture 7.6

Lecture 28:10 Value Habits, Commitment

Locked

Lecture 7.7

Lecture 29:10 Value Habits, Creativity

Locked

Section 8: Turning Dreams Into Goals

Lecture 8.1

Lecture 30:Dreams and What They Have to do With Reality

Locked

Lecture 8.2

Lecture 31:Constructing a Dream, The Blueprint

Locked

Lecture 8.3

Lecture 32:Tell Me a Story

Locked

Lecture 8.4

Lecture 33:Dream in Images

Locked

Section 9: A Few Final Thoughts

Lecture 9.1

Lecture 34:A Few Final Thoughts

Locked